About this course
Cardiac amyloidosis is life-threatening, infiltrative cardiomyopathy that commonly leads to heart failure but nonetheless may be overlooked as a cause.1-6 The most common types of cardiac amyloidosis (>95%) include amyloid light-chain (AL) amyloidosis and transthyretin amyloid cardiomyopathy (ATTR-CM).5,7 ATTR-CM may be subclassified, based on the presence or absence of a mutation in the transthyretin gene, into wild-type ATTR (wtATTR) or hereditary ATTR (hATTR).5,8
This online course focuses on ATTR-CM, reviewing the burden associated with this disease and exploring the "red flags" and combinations of clinical features that should raise suspicion for ATTR-CM. The diagnostic algorithm for ATTR-CM is also explored, highlighting the non-invasive criteria that are accepted for this form of cardiac amyloidosis.9
Learning objectives
Be aware of the disease burden associated with ATTR-CM.
Recognise the "red flag" signs and symptoms of ATTR-CM, in particular that LV hypertrophy is a key red flag of ATTR-CM, and the combination of LV hypertrophy and another red flag warrants suspicion of ATTR-CM.9
Understand the pathway to diagnosis of ATTR-CM and be aware that ATTR-CM is the only form of cardiac amyloidosis that can be diagnosed via non-invasive means.9
References: 1. Witteles RM, et al. JACC Heart Fail. 2019;7(8):709-716; 2. Maurer MS, et al. J Am Coll Cardiol. 2016;68(2):161-172; 3. Siddiqi OK, Ruberg FL. Trends Cardiovasc Med 2018;28(1):10-21; 4. Halwani O, Delgado DH. Expert Rev Cardiovasc Ther 2010;8(7):1007–113; 5. Rapezzi C, et al. Heart Fail Rev 2015;20(2):117–24; 6. Maurer MS, et al. Circulation 2017;135(14):1357–77; 7. Donnelly J, Hanna M. Cleve Clin J Med 2017;84(12 suppl 3):12–26; 8. Benson MD, et al. Amyloid. 2018;25(4):215-219; 9. Garcia-Pavia P, et al. Eur Heart J. 2021;42(16):1554–68.
Credit: 1 CME Point
Score at least 80% in the multiple-choice quiz.
Download a certificate upon successful completion of the quiz. Please use the information on the certificate to claim your CME point.
Sponsored by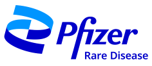 For Healthcare Professionals only.
PP-VDM-SGP-0056/28JUN2021