About this course
Breast milk is the gold standard for infant nutrition. At a recent symposium in Singapore, nutrition experts Dr Lisa Renzi-Hammond and Dr Ardythe Morrow discussed at length the role of lutein and 2'-fucosyllactose (2'-FL), both present in breast milk, in optimizing cognitive performance, gut health, and immune function in babies.
Who should attend
Pediatricians, Obstetricians and Gynecologists, General Practitioners and Dietitians and Pharmacists
1 CME Point Available (Category 3A)
Complete the videos and quiz to qualify for 1 CME Point (Category 3A).
Not accredited for Dietitians and Pharmacists.
A certificate will be provided upon successful completion. Please use the information on the certificate to claim your points via SMC website.
Doctors who have attended the face-to-face meeting will not be eligible for additional CME points for completing this module.
Organized under the auspices of: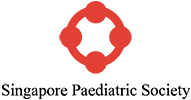 Supported by an educational grant from:

Our Speakers
Synergistic effect of DHA, Lutein & Natural Vitamin E
Dr Lisa Renzi-Hammond is Assistant Professor from the College of Public Health and principal investigator of Human Biofactors Laboratory from the University of Georgia in Athens, Georgia, US. She specializes in lifespan sensory, cognitive and neurological development. She is interested in the functional relationships between underlying brain structure, sensory integrity, plasticity, cognitive function and risk for disease, and the behaviours that promote cognitive vitality across the lifespan.
From Gut Health to Immunity and Beyond
Dr Ardythe Morrow is Professor of Paediatrics, Nutrition, and Environmental Health at the Cincinnati Children's Hospital Medical Center in Cincinnati, Ohio. She has published extensively on breastfeeding promotion and human milk protection against infectious diseases. Her primary focus is on protection by human milk glycans and protection against infectious disease, and has expanded her research to understanding the relationship between breastfeeding and chronic diseases.