About this course
Postpartum haemorrhage (PPH) is a leading cause of maternal mortality worldwide. Uterine atony is the main cause of PPH and the use of prophylactic uterotonic agents is an integral component of the active management of the third stage of labour to prevent PPH. Sponsored by Ferring Pharmaceuticals, this one-hour module features three short lectures that were presented at the RCOG World Congress Meeting 2018. The first lecture highlights updated data from the Cochrane Review on available uterotonics agents with focus on Carbetocin; the second lecture focuses on an anaesthesiologist's perspectives on the clinical implications of the haemodynamic effects of Oxytocin and Carbetocin and the last lecture, focuses on an upcoming clinical trial that will compare 3 uterotonic agents, Carbetocin, Oxytocin and Syntometrine via the intra-muscular route following vaginal birth.
1 CME Point Available (Category 3B)
A certificate will be provided upon successful completion. Please submit the certificate to the SMC website to claim your point (Category 3B).
Doctors who have attended the face-to-face meeting will not be eligible for an additional CME point for completing this module.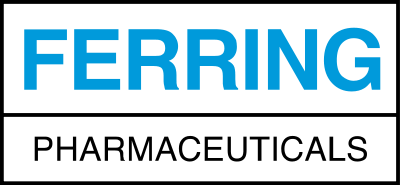 This education resource is supported by Ferring and intended for healthcare professionals only.
It does not replace any medical advice or product information from the approved product information for any products mentioned in the lectures.
(OG/024/0818/SG)
Our Speakers
Associate Professor Su Lin Lin
Division of Maternal-Fetal Medicine
Department of Obstetrics and Gynaecology
National University Hospital, Singapore
Which uterotonics work the best? A Cochrane Review update
Postpartum haemorrhage (PPH) is one of the major contributors to maternal mortality and morbidity worldwide. Active management of the third stage of labour has been proven to be effective in the prevention of PPH. The Cochrane Review in 2012 found that compared to Oxytocin, the use of Carbetocin resulted in a statistically significant reduction in the need for additional uterotonics in women who underwent caesarean section. Compared to Oxytocin, Carbetocin was also associated with a reduced need for uterine massage following both caesarean and vaginal delivery. Carbetocin has also been shown to be as efficacious as Syntometrine in preventing PPH, and was associated with lesser adverse effects. This lecture provides a glimpse of the latest data for the upcoming new Cochrane Review.
Associate Professor Su Lin Lin is a Senior Consultant and Head of Division of Maternal-Fetal Medicine in the Department of Obstetrics and Gynaecology at the National University Hospital (NUH). She is also an Associate Professor and the Vice-Dean of Academic Affairs at Yong Loo Lin School of Medicine, National University of Singapore.
After completing her medical degree at the University of Melbourne, A/Prof Su underwent training in Obstetrics and Gynaecology at various hospitals in the UK, including Guy's and St Thomas' Hospital in London. After obtaining her specialist qualifications, she completed advanced specialist training at NUH in Singapore, where she has been working since 2001. A/Prof Su is the primary author of two Cochrane Reviews on Carbetocin for preventing postpartum haemorrhage.
Professor Leiv Arne Rosseland
Institute of Clinical Medicine
Faculty of Medicine
University of Oslo, Norway
Uterotonics for the prevention of PPH: Haemodynamic considerations
Oxytocin is commonly used for the prevention of PPH in low-risk vaginal and caesarean deliveries. However, Oxytocin has been associated with severe adverse events, particularly in women with cardiac conditions. Oxytocin-related haemodynamic effects include vasodilation, increase in cardiac output, reduction in blood pressure and changes in ST segments. This lecture examines the haemodynamic changes associated with Carbetocin in comparison with Oxytocin in PPH prevention.
Professor Leiv Arne Rosseland is Professor of Anaesthesiology at the Institute of Clinical Medicine, Faculty of Medicine at the University of Oslo in Norway. He is also Head of the Department of Research and Development, Division of Emergencies and Critical Care in the same institution.
Prof Rosseland has a special interest in clinical anaesthesiological research, especially pain, inflammation and intensive care medicine. His research includes haemodynamic changes in healthy and pathologic pregnancies, and the relationship between acute pain and inflammation. He has also received a Fast Track to Innovation Grant (project number: 691262) from the European Research Council, which is a collaboration between Oslo University Hospital and two industry partners to develop the INTUI-VIEW Ultrasound Tracking System, an intelligent needle tracking system that aims to use ultrasound imaging for improved minimally invasive interventions.
Professor Tim Draycott
Southmead Hospital and University of Bristol
Bristol, UK
IMOX: Comparative clinical trial in the UK setting
This lecture discusses the design of an ongoing prospective, multi-centre, double-blind randomized controlled trial called the Intramuscular Oxytocics: A Randomised Control Trial (IMox), which aims to directly compare the efficacy, side effects, patients-reported quality of life data, as well as the cost-effectiveness of Carbetocin, Syntocinon, and Syntometrin in women having a vaginal birth.
Professor Tim Draycott has been Consultant Obstetrician at Southmead Hospital since 2002 and he has led the development of an academic department in obstetrics and gynaecology in North Bristol that is now recognised as a world-leading intrapartum and safety research centre. Prof Draycott co-developed the PRactical Obstetric Multi-Professional Training (PROMPT) obstetric training programme, which prepares unit level staff to improve their management of intrapartum emergencies. Being an expert in intrapartum research, Prof Draycott acted as the principal investigator on randomised controlled trials of Kiwi versus standard vacuum, Carbetocin versus Oxytocin following Caesarean section, and Carbetocin versus Oxytocin versus Syntometrine following vaginal birth. Prof Draycott also serves as a senior clinical advisor to two national bodies: NHS Resolution and the Care Quality Commission in the UK.